"Family": a simple biblical metaphor with profound implications. Whether parents, grandparents, aunts or uncles, we know the joys and challenges of pouring into the next generation while honoring those who have brought us thus far.
Church Planting – A Healthy Family Grows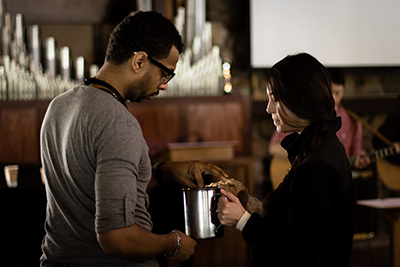 So what does it mean for the Pastors and Congregations of the East Coast Conference to function as a healthy, growing, family on mission? And where does church planting fit into this beautifully complex family dynamic?
"One generation commends your works to another; they tell of your mighty acts." – Psalm 145:4
The birth, development, and generational reproduction of new congregations is a clear, flesh and blood outworking of this biblical calling. It includes:
The Gospel reaching into new contexts, for new people, including generations not yet born
Established churches parenting, partnering and supporting the birth and "raising up" of church plants
The full diversity of pastors and congregations connected and collaborating
Church plants and their pastors honoring the family name and heritage while carrying forward our shared Kingdom values
As leaders, pastors, congregations, and followers of Jesus, we are each indispensable members of this healthy family that God wants to grow and see reproduce.
"Then we your people, the sheep of your pasture, will praise you forever; from generation to generation we will recount your praise." – Psalm 79:13
Much grace,
Jason R. Condon, Director of Church Planting