The East Coast Conference has a long and celebrated history of providing Christian retreat and wilderness camping experiences to adults, families, youth, and children going back a century.
Pilgrim Pines Conference Center & Camp Squanto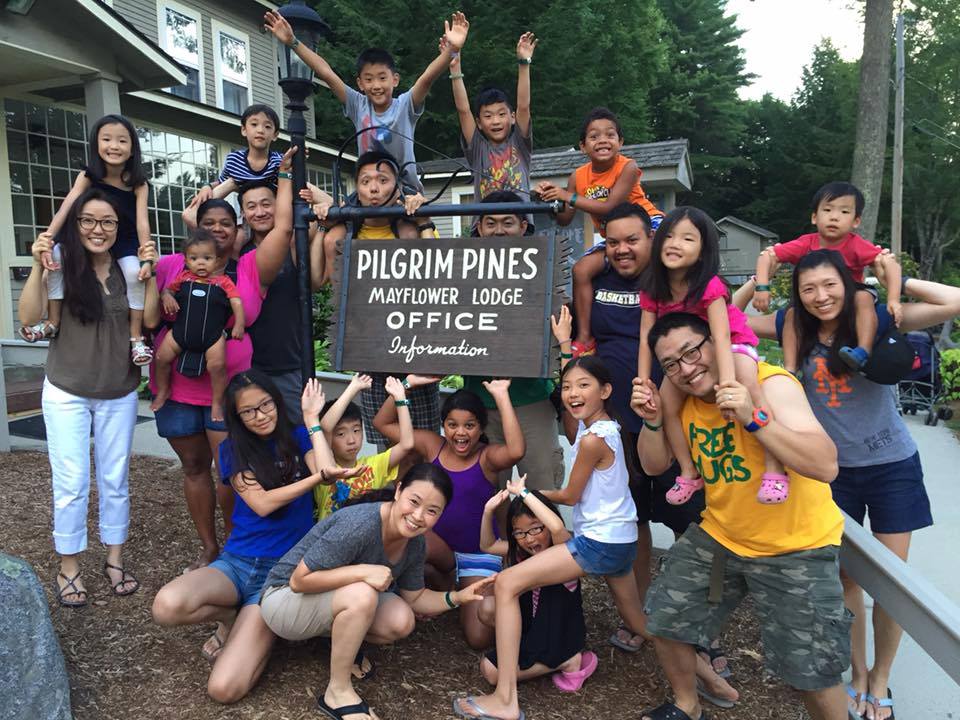 For more Pilgrim Pines information, please visit their website.
Since 1955, Pilgrim Pines has been the site and host of our Christian camping and East Coast Conference retreat ministries. Whether for church groups for retreats, or for family or personal getaways and enrichment, Pilgrim Pines has something for almost everyone.
Pilgrim Pines is dedicated to providing fantastic programs for campers of all ages. From our children's and youth camp, to our men's and women's conferences, the goal is the same – to create exciting experiences, memorable moments, and a safe place to meet God. Whether it is through our weekend retreat opportunities, phenomenal worship and teaching, unforgettable camp activities, or simply relaxing by the lake, a camp experience at Pilgrim Pines provides a breath of fresh air in the midst of our hectic world. We hope you can join us soon!
Our Mission
Pilgrim Pines invites all people from their routines into opportunities to grow, experience renewal, and enjoy re-creation and relationships, so that they will experience God through Jesus Christ.
Our Core Values
Biblically Based – Ministry Driven – Model Christian Values
 – Provide Exceptional Hospitality – Strive For Excellence – 
Honor Our Heritage – Reflect Stewardship – Create Community – 
Embrace Change – Live Integrity
Our Vision
The Vision of Pilgrim Pines is to be a ministry which partners with churches, to create shared experiences of Christian formation, recreational activities, and ministry opportunities for families, youth, and adults.
Our year round regional retreat/conference center and youth camp on pristine Swanzey Lake, 10 miles south of Keene, NH invites you year round to explore the accessible Monadnock region of southwestern New Hampshire, 2 hours or less away from Laconia, Boston, Providence, Hartford, Albany, and Burlington!