East Coast Conference Welcomes Still Waters Covenant Church!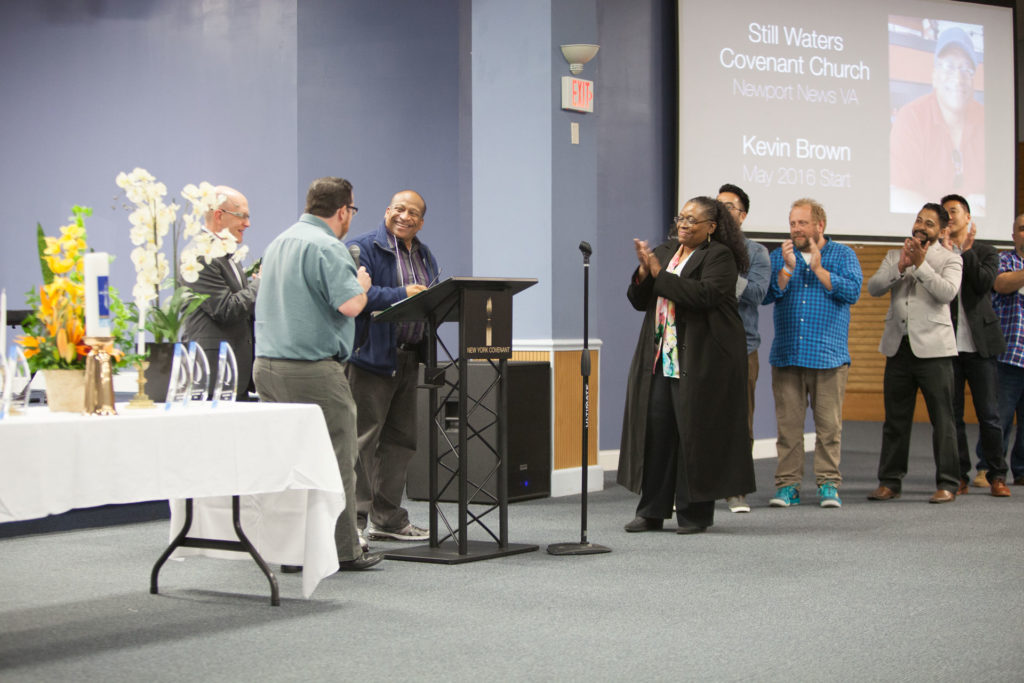 At the 126th East Coast Conference Annual Meeting, church planter Kevin Brown signs Covenant Agreement establishing Still Waters Covenant Church in Newport News, Virginia.
Still Waters Covenant Church becomes the fifth Covenant church established in Virginia, alongside Community Covenant Church (Springfield, VA) and three of its surrounding churches being church plants established within the last three years: Dust Covenant Church (Blacksburg, VA) , Table Covenant Church (Fairfax, VA), RVA Center Church (Richmond, VA). The Mid-Atlantic cohort is now one of the fastest growing regions of the East Coast Conference which also includes churches in the Maryland area: Douglas Memorial Community Church (Baltimore, MD), Charm City Covenant Church (Baltimore, MD).
Kevin shared that the name of the church is reflective of Psalm 23 where the Good Shepherd leads us "beside still waters." He continued on to say, "It was both exciting and amazing to me that after 125 years of ECC meetings, I am the 92nd church to become part of the East Coast Conference. I was sure 125 years ago, the founders could not have envisioned me or how the denomination would become so diverse. Looking back a century and a quarter, I can appreciate their struggles and challenges to follow the leading of the Holy Spirit toward a more biblical picture of the Church. Their faithfulness to stay the course continues to bear fruit today. The whole experience made me feel honored and blessed."
Welcome Kevin and Angel Brown with Still Waters Covenant Church to the East Coast Conference!